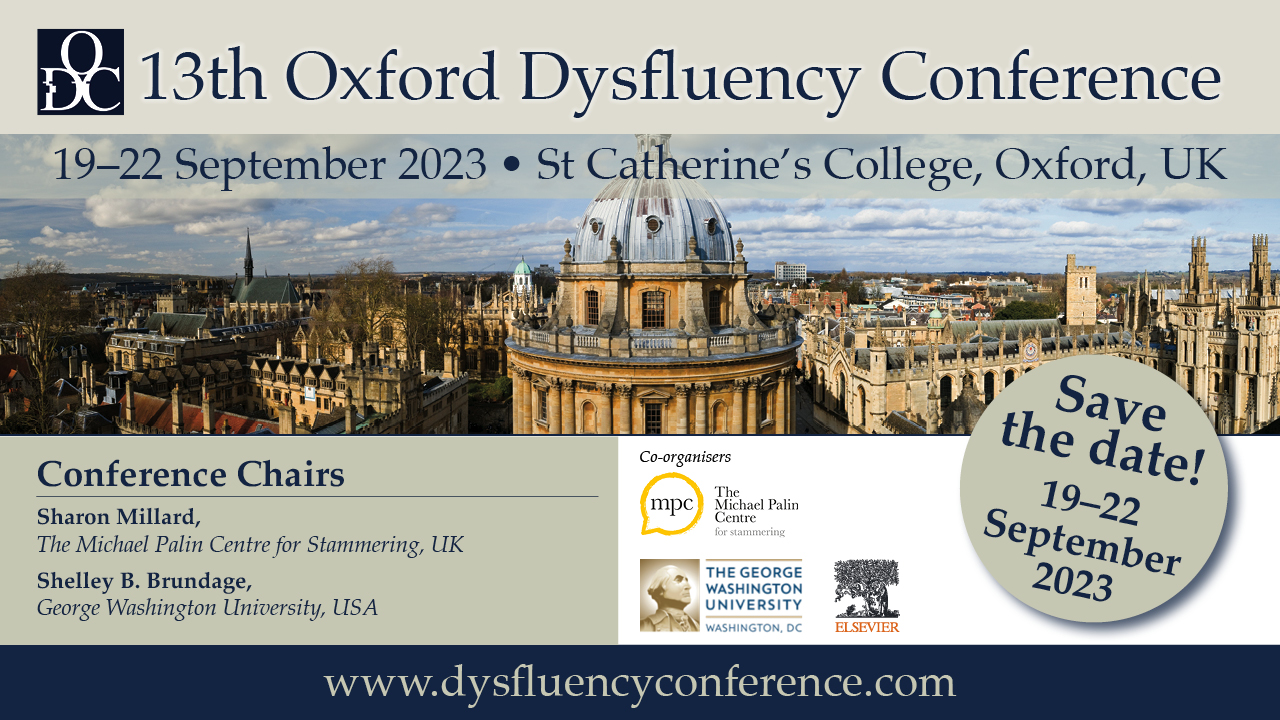 12th Oxford Dysfluency Conference
7-8 January 2021 | Online
We are excited to announce that the 12th Oxford Dysfluency Conference (ODC) will be held online from 7-8 January 2021 and will be available afterwards on-demand.
This stimulating online event will bring together a specially selected line-up of expert speakers, contributed talks and ePosters outlining the latest innovative research and clinical practices and addressing key topics from our cancelled in-person meeting.
Register now to participate in an interactive conference experience direct from your desktop or mobile device: live-stream presentations and take part in discussion through live chat and Q&A.
ASHA Continuing Education Units are available for attending the five keynote sessions (5 hours). If you indicated you were interested in receiving CEUs during the registration process, you will be automatically contacted by 22 January. If you have not heard from the ASHA representative by 25 January, please contact Kay Russell on k.russell@elsevier.com (Please do not email credit card information under any circumstances)
Participate live from your desktop or mobile device to: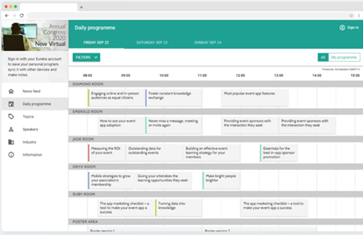 Deepen your knowledge: Live-stream a personalised schedule from the entire programme to match your research interests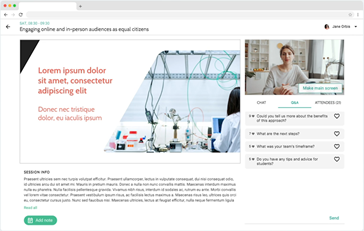 Engage with our inspirational speakers and other attendees during the live-streamed sessions: Ask questions and participate in live chat and polls.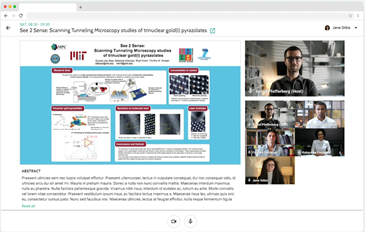 Review the latest research in the ePoster hall and discuss directly with the author in the live poster sessions.
Plus:
Network with your peers, meet new contacts and renew relationships: Connect with other attendees during the live event to chat and arrange one-to-one meetings.
Communicate your research to a wider, more-inclusive audience: our lower fees, online delivery and post-event on-demand access will make the event more accessible to all.
Visit the live exhibition booths to meet industry partners, chat with exhibitors and learn more about their products.
Enjoy more flexibility with on-demand access to recorded sessions for 30 days after the event*. For multi-stream events, watch one stream live and catch-up on what you missed after the event.
* On-demand access includes recordings of talks and slides, poster pitches and posters from authors that have agreed for post event distribution: the organisers cannot guarantee on-demand access to all presentations.
2-minute read: Make the most of your experience at the 12th Oxford Dysfluency Conference - Online
The Oxford Dysfluency Conference has a reputation as one of the leading international scientific conferences in the field of dysfluency.
The conference brings together researchers and clinicians, providing a showcase and forum for discussion and collegial debate about the most current and innovative research and clinical practices.
Throughout the history of the Oxford Dysfluency Conference, the primary aim has been to bridge the gap between research and clinical practice.
The conference seeks to promote research that informs management, with interventions that are supported by sound theory and which inform future research.
Conference topics:

Conceptualizing stuttering
Genetics, brain, and neurophysiology
More than speech
Cluttering, acquired stuttering, and atypical disfluencies,
Working with people who stutter
Conference Committee
---
Conference Chairs
Scientific Committee
Courtney Byrd, USA
Soo-Eun Chang, USA
Kurt Eggers, Belgium
Jane Harley, London
Suzana Jelčić-Jakšić, Croatia
Elaine Kelman, UK
Robyn Lowe, Sydney
Jan McAllister, UK
Luc De Nil, Canada
Katerina Ntourou, USA
Mark Onslow, Sydney
Nan Bernstein Ratner, USA
Martin Sommer, Germany
Christine Weber, USA
Katarzyna Węsierska, Poland
Scott Yaruss, USA
Conference Speakers
---
Keynote Speakers
Invited Speaker for the Inaugural Stuttering Foundation Presentation
Tweets by ODC2021
Conference hashtag
#ODC2021
Tweets by Els_SocialScien